By Sheila
The sunny days of Spring and Summer mean shorts, tank tops and open-toed shoes, which gives us gals (and guys) all the more reason to get our feet in gear for the beautiful weather. I love getting pampered by professional pedicures and wholeheartedly recommend them to everyone. They're a fantastic treat!
One question I am asked frequently has to do with salon sanitation. Many people are rightly concerned about the safety risks that might occur at salons. Horror stories in the news about staph infections and other maladies are serious, but with some common sense and planning beforehand, you can enjoy professional nail services without worrying about health consequences.
It all comes down to this – bring your own tools, and even your own basin for soaking your feet. Yes, I'm serious. Investing in a solid set of implements will ensure that you can have your pedicure and not have to worry about picking up a nail fungus or some other unpleasant affliction from unclean tools at your favorite salon.
You can purchase these items very cheaply at salon supply stores, such as Sally's. Here are some basic tools you'll need to create your own pedicure kit:
1. A basin to soak your feet. It's nice to sit in a pedicure throne and have the back massage, but they might not be cleaned as well as they should. You can find plastic tubs at your local dollar store.
2. Files.Look for one that has a 100/180 grit for pedicures. Grit refers to how rough the file feels in your hands; The finer the grit on the file, the larger the number.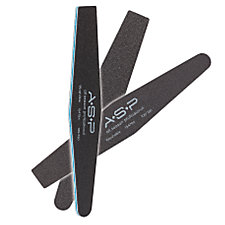 3. A sanding block. To ensure your nail surface is smoothed and ready for polish. FYI, roughing up the nail surface actually allows polish to cling to the nail better.
4. Metal cuticle pusher.
5. Nail clipper. Invest in a heavy duty clipper that will last you for years!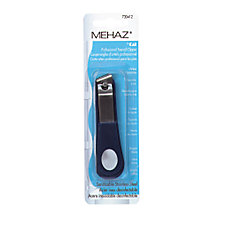 6. Cuticle nippers.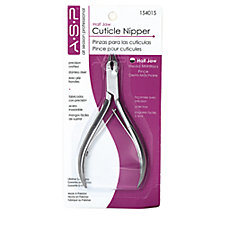 7. Pumice stone.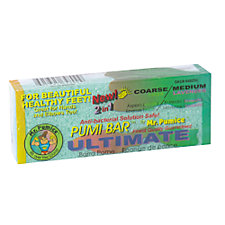 8. Nail Polish. I don't know about you, but I don't like sharing nail polish with a zillion other people, plus I'm very particular about the color. I've been wearing OPI's Lincoln Park After Dark for EONS and it's not going to change anytime soon, no matter how much the ladies at my salon nag me!
In a nutshell, practice common sense and if you see things that are a bit iffy, speak up. If you choose to sit in the salon's pedicure chair, ask them to clean it in front of you. Better to be safe than sorry, I say!
How often do you get a pedicure? Do you head to a salon, or are you a DIY kind of person?